GASTRONOMY GALATZÓ HOTEL MALLORCA GASTRONOMY HOTEL IN COSTA DE LA CALMA
The Galatzó Hotel Mallorca stands out for being a gastronomic hotel in Majorca with 3 exclusive restaurants close at hand from Peguera beach. There you will be able to enjoy the best dishes of the traditional Majorcan cuisine, gourmet international specialties and delicious proposals that will conquer the most demanding palates.


Ideal for taking pleasure in relaxing moments with a cocktail or savouring an exquisite coffee.
This space has a well-cared design and a select, relaxing and warm atmosphere ideal for getting away from it all and enjoying a conversation in a quiet setting.
&nbsp Cocktail Menu
&nbspDrinks Menu
Open everyday
Ideal for savouring an exquisite coffee from 16:00 – 24:00
High quality service
Enjoy our exclusive services in a modern ambience
Relax
An ideal area for relaxing and with the best attention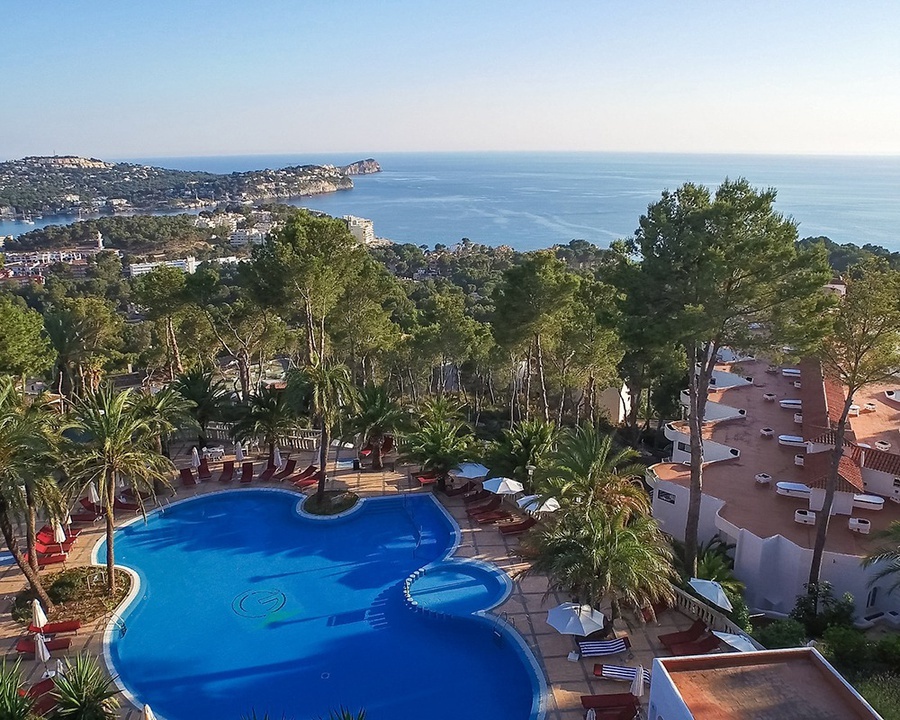 The entertaining Pool Bar is a different relaxing space where you can enjoy delicious cocktails, snacks and drinks near the hotel's outdoor swimming pool. It offers a well-cared attention, premium products and well-prepared dishes and cocktails. Besides, it features one of the liveliest atmospheres during daytime.
&nbspSnacks Menu
&nbspCocktail menu
&nbspPool Bar Drinks Menu
The best cocktails
Try our delicious variety of cocktails
Premium brand drinks
Choose from our selection of premium brand drinks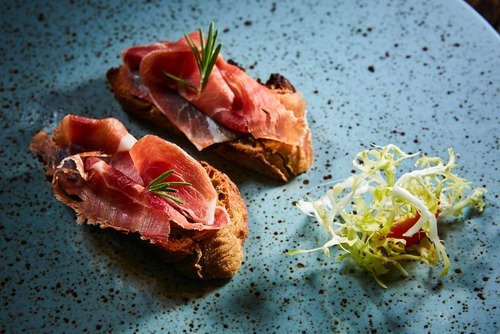 Well-cared attention
Premium products and well-prepared dishes in our snack menu
Authentic flavours, well-cared attention and wide variety of products. Such are the key elements of the Mediterráneo Restaurant, a buffet restaurant where you will be able to delight in exquisite daily breakfasts. It also offers takeaway dishes and a mini buffet in the terrace.
Buffet Drinks Menu
Taste of the mediterranean
Authentic flavours and wide variety of products
Daily buffet
Daily buffet with a wide variety of cold and hot quality products
First quality products
Cuisine d'auteur with first quality products
The Vista de Rey Restaurant is a unique à la carte gourmet gastronomic space in Costa de la Calma. Apart from offering the well-cared attention of all the services of our hotel, it offers a delicate cuisine d'auteur with first quality products combined with taste and with the signature of our team of chefs. Besides, the restaurant features incredible views you will be able to enjoy during your daily lunches and special dinners. It is ideal for events and weddings of up to 100 guests.
Hours from 11:00 to 19:00.
* Same gastronomic offer as the Pool Bar
Views to the stunning surroundings
The Vista de Rey Restaurant stands out for its stunning gardens with views to the sea.
Relaxing ambience
Relax and enjoy our tempting dishes and drinks
The best service à la carte
Cuisine d'auteur with the best service à la carte